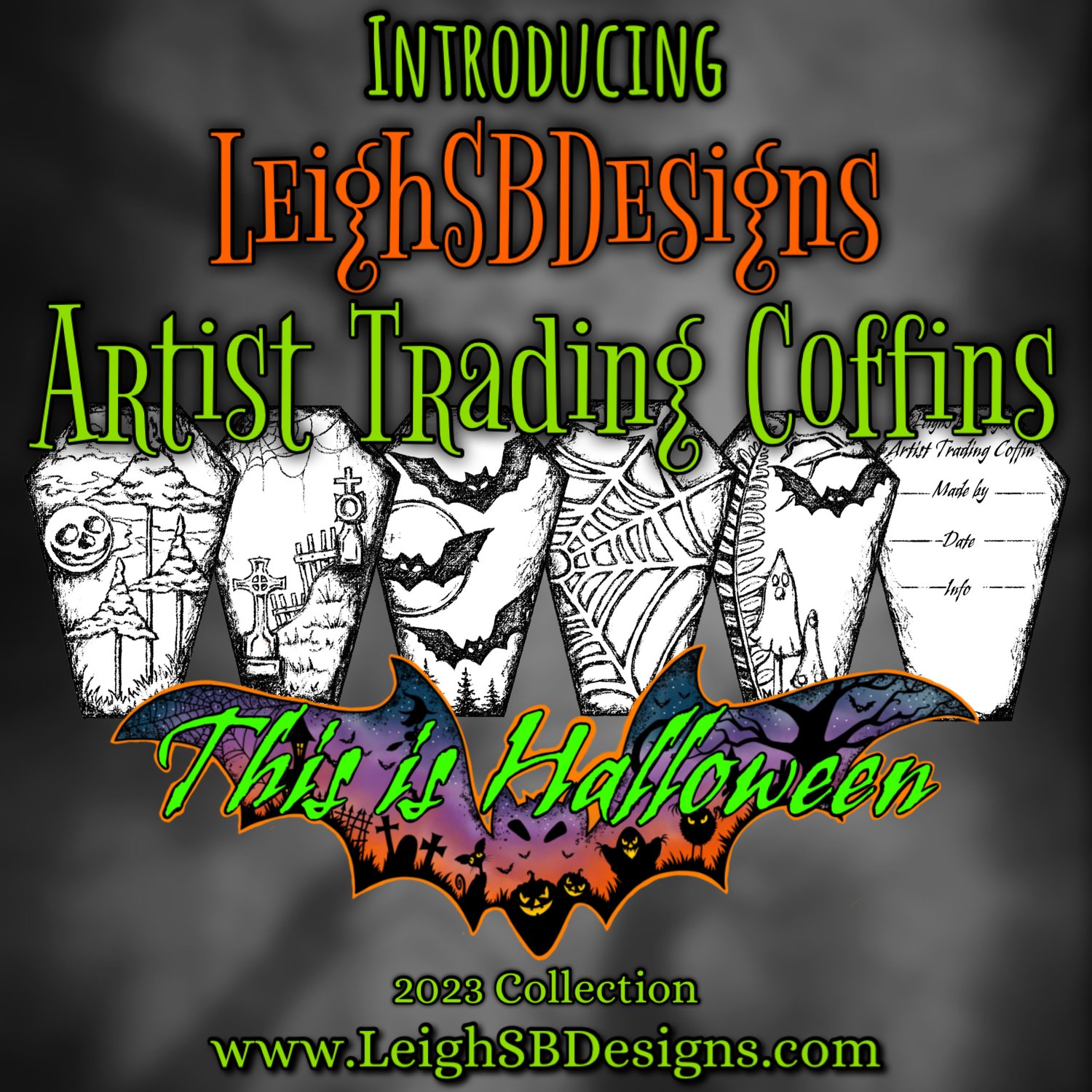 Magical Toadstools Artist Trading Coffin +FREEBIE ATC LABEL - Digi Stamps - THIS IS HALLOWEEN 2023 Collection by LeighSBDesigns
Welcome to LeighSBDesigns Artist Trading Coffin Halloween digi stamps!
A fun new take on ATCs for collecting and trading!
Magical Toadstools ATCoffin + FREEBIE ATCoffin Label - Digi Stamps
THIS IS HALLOWEEN 2023 Collection
The Magcial Toadstools ATCoffin is a spellbinding scene of the flora, funga and fauna that dwell in Furness Forest. You'll have lots of fun colouring this coffin shaped ATC with its pretty fern, toadstools, tree branch and a tiny bat flying around in the sky and trading your ATCoffin makes with your ATC collecting crafty friends!
See the release Blog post and launch video at LeighSBDesigns Inspiration Blog!