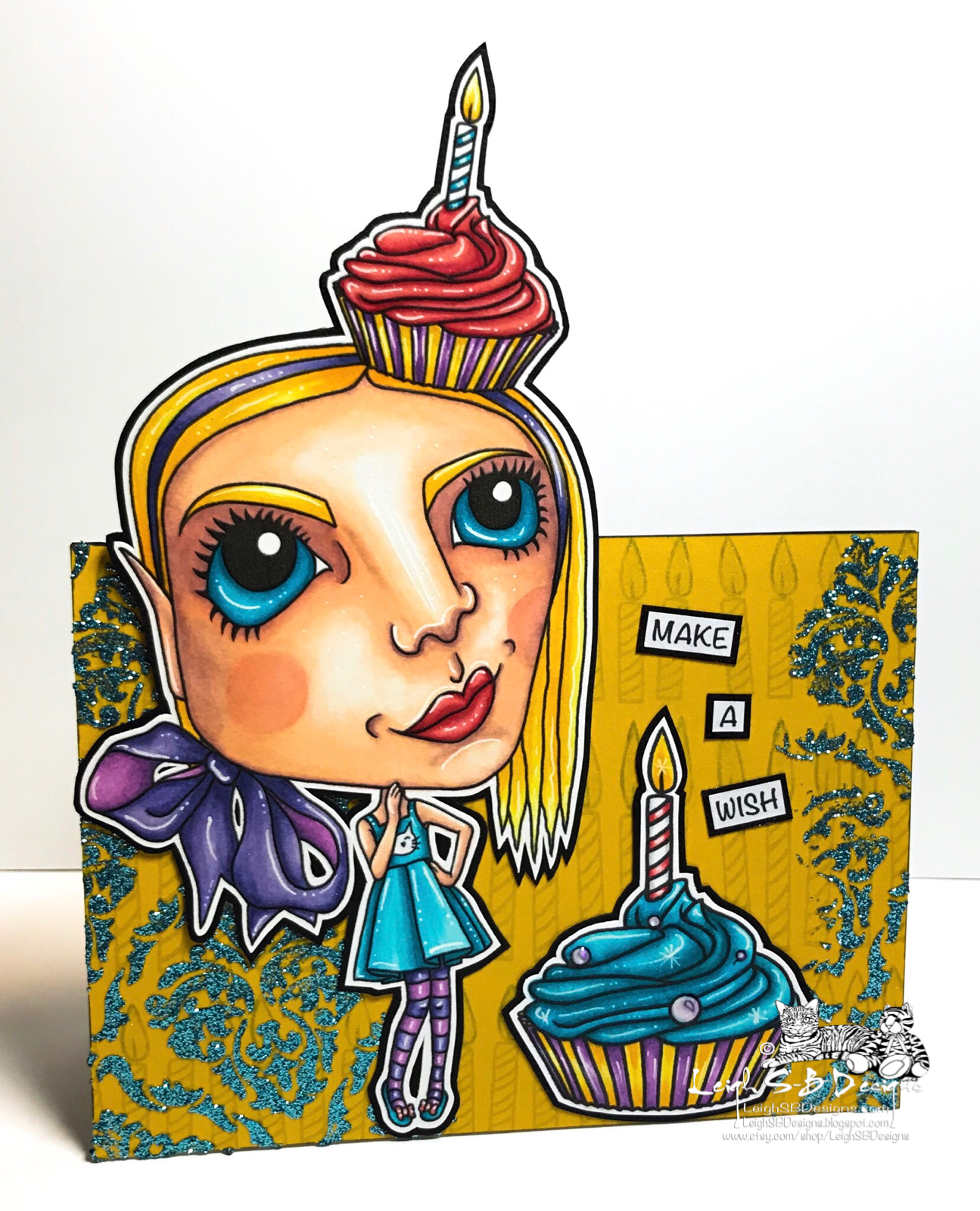 Oddleigh Cupcake - set of 3 Digi Stamps - Oddleigh Character Family - Birthday 2018 Release by LeighSBDesigns
LeighSBDesigns Birthday Celebrations 2018 Release by LeighSBDesigns
Original art by Leigh Snaith-Brunton
Check out the release at LeighSBDesigns Inspiration Blog
See the entire Oddleigh Family Collection
Oddleigh Cupcake - set of 2 Digi Stamps
Oddleigh Cupcake is both whimsical and quirky and totally cute dressed up in her cat themed party dress and a fun cupcake hat perched on top of her head cutely tied off to the side with a big pretty bow.  She comes with a set of candles and a cupcake decorated with pearls for lots of versatile creating. You can use the designs individually and even create backgrounds and borders! The Oddleigh Cupcake set is perfect for all your birthday and party themed makes and you can mix and match her with the other Oddleigh characters and accessories as well as the Party Hat Pack to create limitless festive party scenes!
Oddleigh Cupcake is a member of The Oddleigh Family of quirky cute characters with year round seasonal themes, have a look at the Oddleigh collection & collect them all!
You get:
Oddleigh Cupcake - 1 jpg file and png file with a transparent background
Oddleigh Candles - 1 jpg file and 1 png file with a transparent background
Oddleigh Birthday Cupcake - 1 jpg file and 1 png file with a transparent background
This digi stamp set is an instant downloadable zip file in 300+ resolution without watermarks, ready for you to print and colour with your favorite mediums and resize as desired!
Please note coloured photo examples are for inspiration only and not included!
The $3.95 limited license fee allows you to use and save this digi stamp for your personal use only.
A copy of LeighSBDesigns Angel Policy and Terms of Use is included in the download for you to read.
Due to the nature of instant downloadable digital files I do not accept returns, exchanges or cancellations. 
Contact me if you have any questions.
I'd love to see what you create! 
Please share with me on your favorite social media sites and play at LeighSBDesigns Inspiration Blog in my monthly Challenges and annual Blog Hops!
Tag @LeighSBDesigns and use hashtag #LeighSBDesigns on social media!
Happy Creating
Leigh S-B