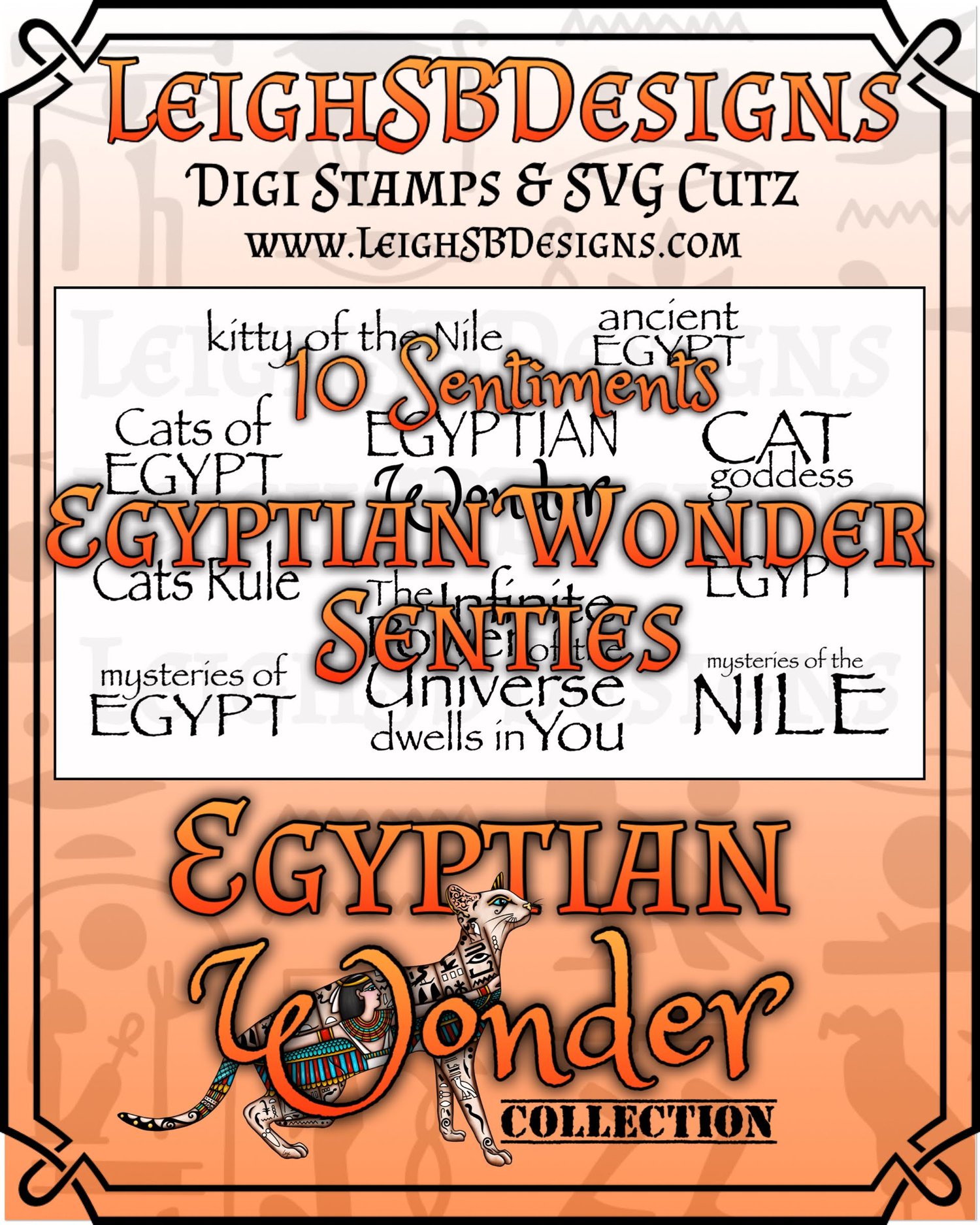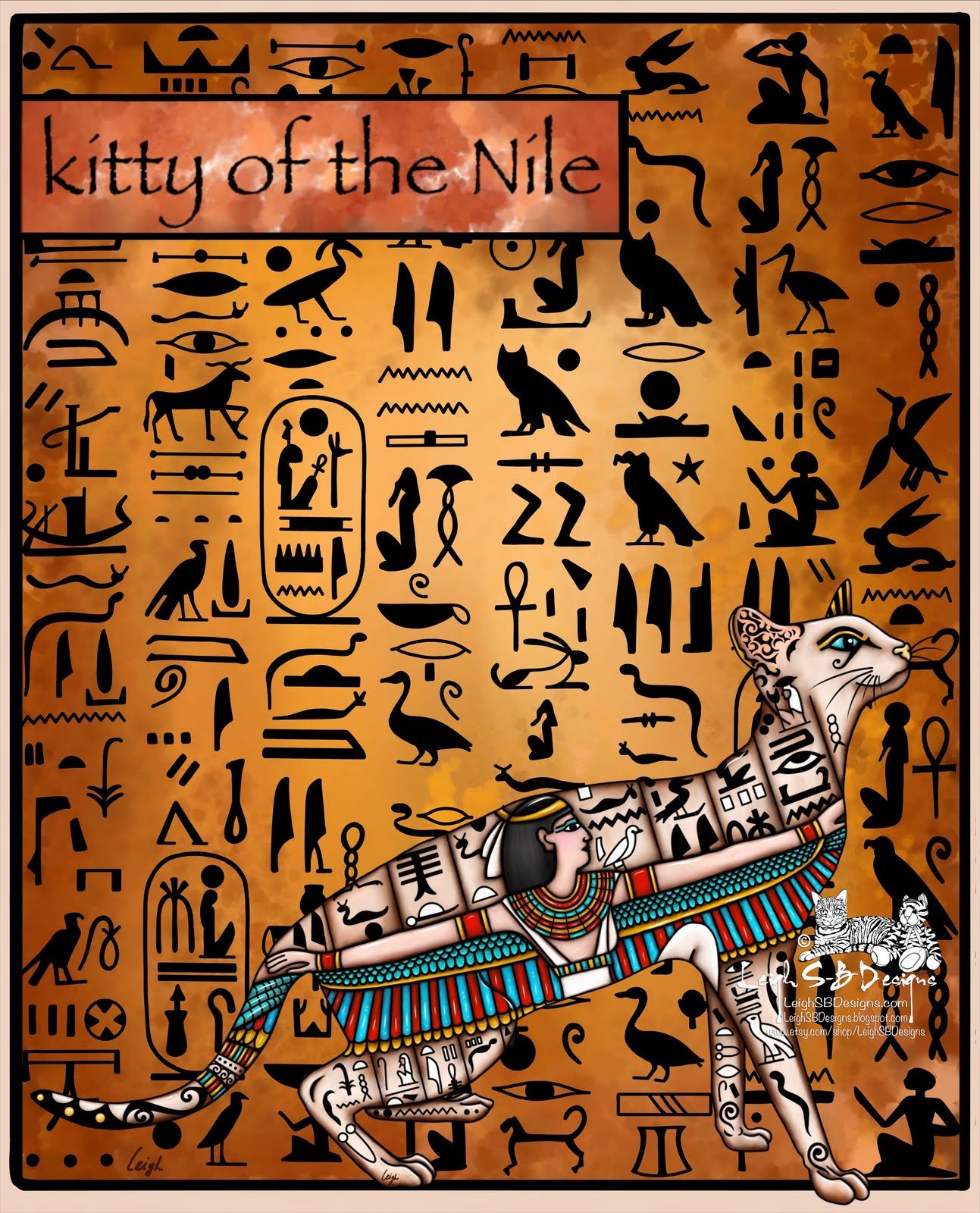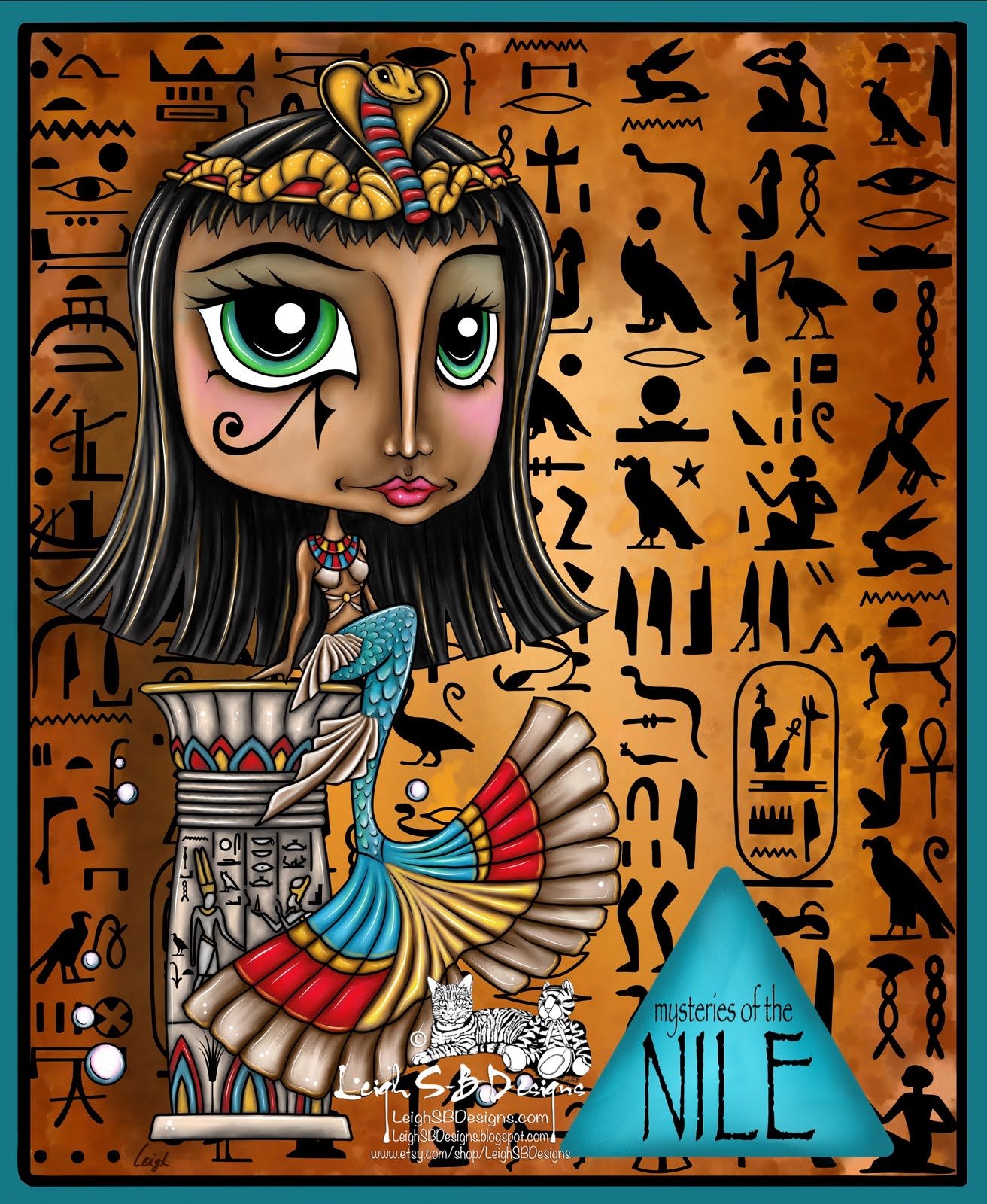 Egyptian Wonder Senties - 10 Digi Stamp Sentiments - Egyptian Wonder Collection of Digi Stamps & SVG Cutz by LeighSBDesign
Egyptian Wonder Collection
Digi Stamps & SVG Cutz
June 2022 Release by LeighSBDesigns
Original art by Leigh Snaith-Brunton
See the release at LeighSBDesigns Inspiration Blog
Check out the Egyptian Wonder Collection
Explore the mysteries of Ancient Egypt with the The Egyptian Wonder Collection through the hot sands of time, the colder desert nights and the cool depths of the River Nile with the release of 7 new Egyptian themed sets: 3 digi stamps plus a set of 10 digi sentiments and 3 SVG Cutz file sets, for electronic cutting machines, for making wonderful start to finish pyramid and slimline cards.
Combine these new designs with my previously released Egyptian themed digi stamps and delve into the world of Ancient Egypt!
Egyptian Wonder Senties - Digi Stamp Set
Egyptian Wonder Senties Set of 10 digi stamp sentiments 
This set of sentiments is a must for makers who love Ancient Egypt! They are the perfect companion set to my Egyptian Wonder Collection and previously released Egyptian designs!  You can have so much fun creating your own Ancient Egyptian themed decor, cards, ATCs, journal pages and so much more! 
Set includes the following senties:
The Infinite Power of the Universe dwells in You
Mysteries of Egypt
Mysteries of the Nile
Egyptian Wonder
Kitty of the Nile
Ancient Egypt
Cats of Egypt
Cat goddess
Cats Rule
Egypt
You get 10 individual digi stamps in the png file format with transparent backgrounds as an instant downloadable zip file in 300+ resolution without watermarks, ready for you to resize as desired, print and colour with your favorite mediums!
Please note coloured photo examples are for inspiration only and not included!
See the Egyptian Cats and the Egyptian Wonder Collection in action on LeighSBDesigns Inspiration Blog where we have lots of wonderful inspirational creativities for all to enjoy from fun monthly Challenges to annual Blog Hops! Come share all your wonderful makes with us using this incredible collection! 
The $3.25 limited license fee allows you to use and save these digi stamps for your personal use only.
A copy of LeighSBDesigns Angel Policy and Terms of Use is included in the download for you to read.
Due to the nature of instant downloadable digital files I do not accept returns, exchanges or cancellations. 
Contact me if you have any questions.
I'd love to see what you create! 
Please share with me on your favorite social media sites and play at LeighSBDesigns Inspiration Blog in my monthly Challenges and annual Blog Hops!
Tag @LeighSBDesigns and use hashtag #LeighSBDesigns on social media!
Happy Creating
Leigh S-B